Do you want to give your house a complete makeover? If so, you must be looking for the best home improvement ideas. The primary goal of any homeowner undertaking a full-scale renovation of an older home is to give it a modern, aesthetically pleasing makeover.
But sometimes, they change everything to give the house a total makeover or improvement. When making home improvements, it's not necessary to replace everything. You can draw attention to some specific points. You may highlight your home's finest features by focusing on a certain area.
The following are a handful of the most popular home improvements ideas for 2023:
5 Top Home Improvement Ideas for 2023
Home improvement projects can make your home more attractive to potential buyers, add value to your property, and make it more suitable for your needs and those of your family. You can choose from a wide variety of options, whether doing a complete overhaul or just refreshing a few rooms. Let's have a look at some best home improvement ideas for 2023.
1. Home offices
Adding a home office is one of the most popular home improvement trends for 2023 and beyond. Since more people are working from home, many homeowners want to put money into making their offices comfortable and useful. In addition, the way a room is set up and decorated can affect a person's mood, energy, and productivity. This is why it might be useful to designate a specific area for work that is physically and mentally distinct from the rest of the house, including the kitchen and the bedroom.
Why not convert that spare bedroom or underutilized area this year into a home office? This room can be arranged in any way that best serves your needs as a workplace.
You may make your working space more pleasant and productive by installing things like:
Technology (smart boards, projectors, etc.)
Tailored storage and furniture
Ergonomic light fixtures
Seating options for comfort
Whether you're a full-time freelancer or just need a quiet place to get some work done when you have some free time, a home office can help you be more productive, maintain a healthy work-life balance, and save time.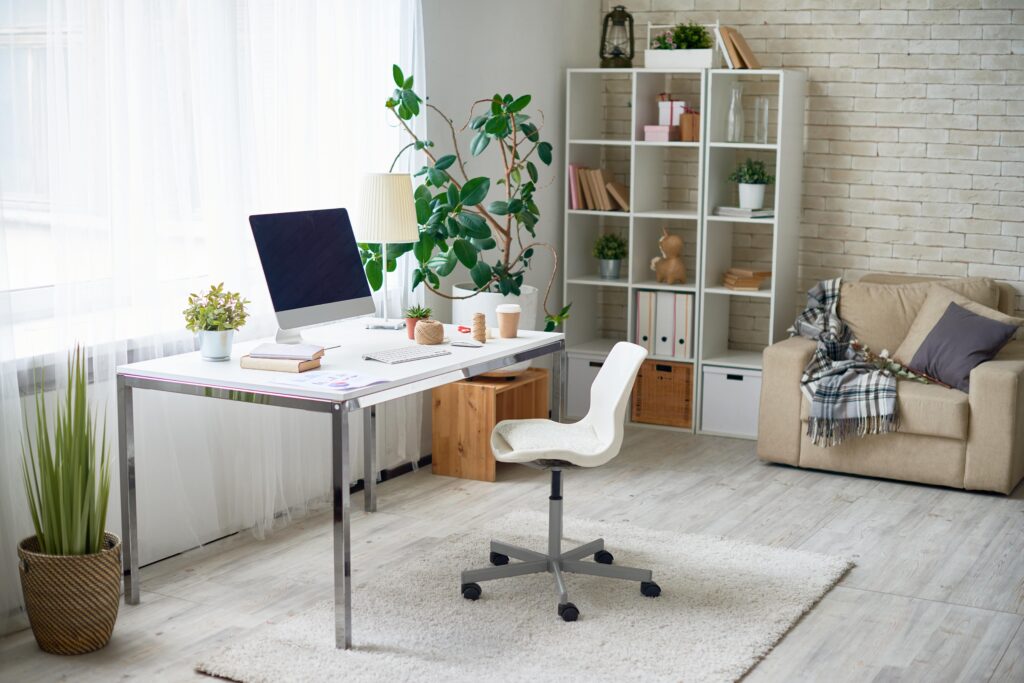 2. Using energy efficiently
Building an economical home in 2023 requires efficiency. Although solar energy is becoming increasingly popular, it is still quite expensive; nevertheless, there are less expensive ways to increase your home's efficiency.
ENERGY
Did you know using sunlight to heat your home in the winter is the cheapest option? Big windows with UV-blocking technology are a good example of future energy use.
One of the major contributors to unwanted temperature drops within a house is the presence of draughts caused by the structure's existing windows. There are some cases where draughty windows call for quick replacement. Doors that let in draughts are another major issue; to make your home more comfortable and energy efficient, consider replacing both the outside and interior doors. For the same reasons, maintaining a comfortable indoor temperature with air conditioning is integral to all the strategies above for the hot summer months.
SPACE
The efficiency of your home's energy use is merely one aspect of its overall efficiency. Efficiency in the home refers to making the most of your space while minimizing expenses, such as electricity use.
If you want to make the most of the space in your house, consider these options.
Add built-in storage, make rooms that can be used for more than one thing, and finish your basement.
Homeowners are also turning their houses into places where more than one family can live because they want to save money. Families are finding ways to fit more people under one roof by changing the layout of their rooms and adding separate entrances.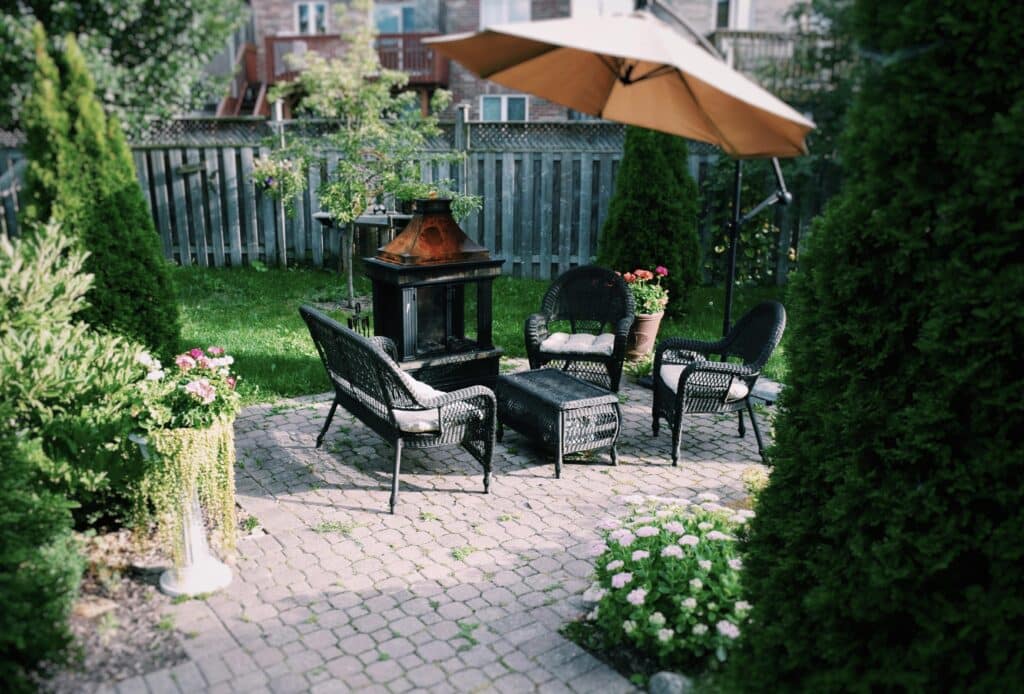 3. Outdoor Living Spaces
As people spend more time at home, they seek ways to make the most of their outside areas. The experts suggest that the modifications will be moved outside once the temperature rises in the spring. Decks, patios, and gardens will all be popular 2023 projects as homeowners want to expand their living space outdoors. Creating a space for outside cooking and socializing could fall under this category.
Bring the Outdoors In
Choose wide-opening door options like bi-folds, sliding doors, or french doors to make the indoors feel more connected to the outdoors.
You can make rooms feel larger and brighter by bridging the gap between indoors and outside. Indoor-outdoor living is made possible by the door leading to the garden.
Large doors that open outward will also add style, act as a "picture frame" for the garden, and make a room more "wow."
Value-added elements:
Bi-fold Doors:
There is a rising demand for bi-fold because of their dramatic effect on the flow of space between an indoor and outdoor setting. They are costlier than regular French doors, but they set your home apart.
Make a garden room or summer house.
A garden room or summerhouse might be a practical alternative to a full-scale addition or garage. Space for a home office, a fitness center, or even a cozy sunroom to unwind in might be provided.
Remember that constructing a garden room is much more time- and money-consuming than constructing a simple summerhouse.
According to Tepilo, homebuyers are turning to this idea as an alternative to expanding their current dwellings because of rising living costs and high stamp duty on moving up.
If it's done right and serves multiple purposes, it'll increase the home's value and square footage.
Garden Landscaping.
Outdoor areas are wonderful, but they aren't being put to good use if a sea of half-dead grass and nothing else dominates them. You should be able to make your outdoor area as much of a part of your daily life as your indoor one.
The landscaping of your home need not be complicated. Adding a patio or deck and some low-maintenance plants may do wonders for your home's curb appeal. Buyers will be impressed by how quickly it transforms a boring backyard into a functional living area.
Value-added components:
A patio or deck is a great way to create a comfortable outdoor seating space, which is essential for any successful garden design. A lovely deck, where friends and family may gather around fire pits and grills, can greatly enhance an already desirable backyard. The total amount of money needed to construct a deck is mostly determined by its dimensions and level of complexity.
Plants that have been around for a while and have developed root systems are favored by gardeners because they add more than just a few blossoms to the garden. When starting a new garden, some people may go to extreme lengths to have a mature tree planted. If you have that, you're ahead of the game. If not, you should start planting immediately to make your garden more appealing.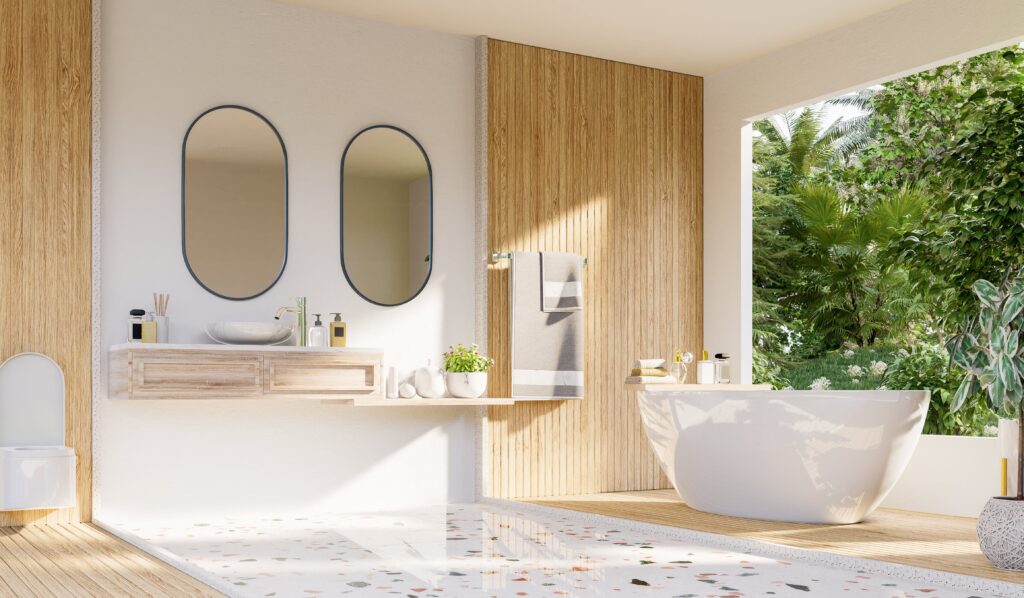 4. A spa bathroom
The trend of creating a bathroom that feels like a luxurious spa has not yet faded. Every year, new technological innovations present fresh ways to upgrade your spa. Complete the spa atmosphere in your bathroom with finishes and features that give it a full spa feel.
Radiant heating on the floor
If you have stone or tile floors that get chilly in the winter, you might consider installing in-floor radiant heating in your next remodel. As a bonus, it's also an excellent choice for economically heating the room.
A Steam Shower
Complete steam shower setups are available with chromotherapy, body sprayers, and even Bluetooth speakers to enjoy a refreshing or soothing steam experience. To achieve the optimum spa experience, discuss the need for steam containment with your design-build team before constructing your shower.
All-natural wood
A white color scheme with natural wood accents or a vanity with a splash of a trendy color (Try Pantone's Viva Magenta) and a complementary wood tone is perfect for a spa. Use tones of real wood in your bespoke bathroom vanity. For the bathroom floor, consider using ceramic tile or waterproof luxury vinyl tile engineered to look like hardwood.
Terrazzo Tile
Nowadays, bathroom tiles come in interesting designs and sizes. After falling out of favor for a while, terrazzo's popularity has recently risen again thanks to the material's distinctive style, adaptability, and longevity. It may be found in various colors and works well as a shower wall, countertop, or floor material.
Aging-in-Place Accessibility
Preparing your forever home with amenities to help you while you age in place will save you time and money in the long run. If you plan, your bathroom layout should be able to accommodate people with disabilities in the future. Make sure there is a large, curbless shower with chairs and a huge turning radius in case a wheelchair is ever needed.
Pops of calm colors
Bathrooms look great in earthy greens, soft blues that remind you of the beach, or even muted pinks. You can paint the walls, install tile, or decorate the sink with these colors.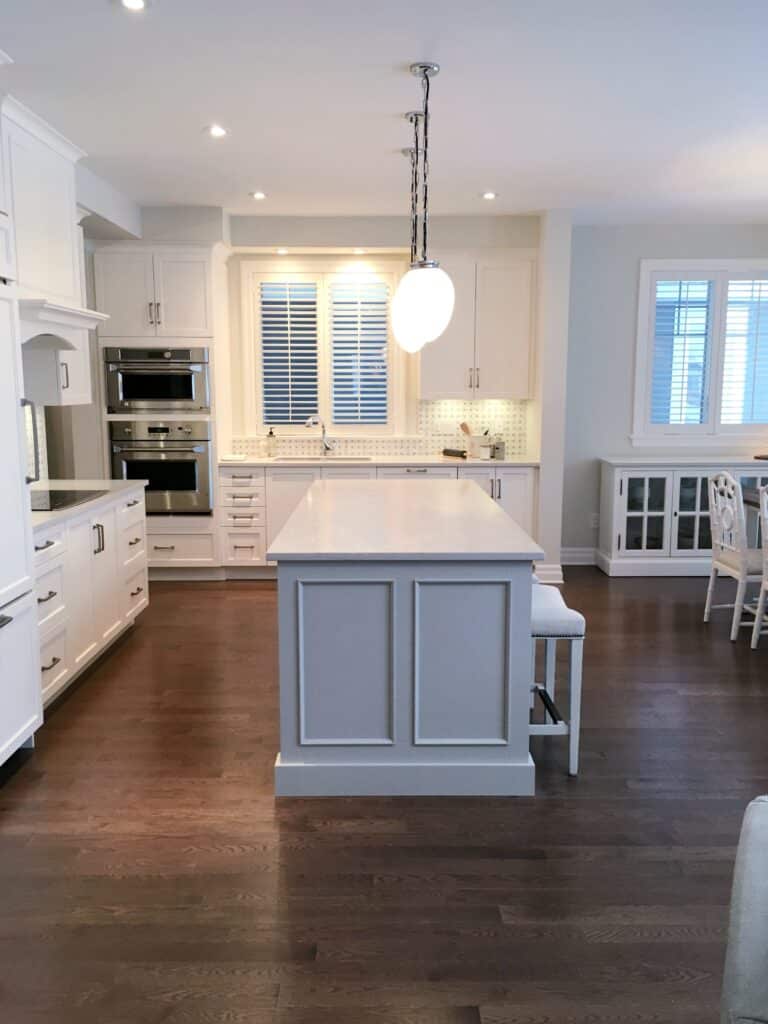 5. Kitchen Upgrades
The kitchen is the focal point of most homes, so it's no surprise that it's also the area that gets priority during home renovations. The kitchen is a prime candidate for an upgrade, which may involve anything from new cabinets and worktops to new appliances and lighting. Think about switching the flooring, painting the walls differently, or opening the space. Investing in a kitchen remodel is a great way to boost your home's resale value and enhance your family's standard of living.
Here are some ideas for home improvements for the kitchen in 2023.
A double kitchen island
In the kitchen, two islands are better than one. You'll appreciate the extra counter space and cabinetry that an additional island in an open layout may provide. You can use one island to prepare food and serve guests, while the other can be utilized as a place to sit and do homework after dinner.
Natural Light
Naturally lit spaces will never go out of style, but certain developments can make the natural illumination even more striking. Get in touch with a designer to knock out walls and add more windows than are typical for the space. If you want more windows in your kitchen, adding an extra island can help free up the wall space that the top cabinets would normally take up. Some skylights are also an option. For even more success in deflecting natural light about the room, classic glossy white subway tiling and glass front cabinets can be installed.
Customs Zones
Last year, the trend was toward more personalization, which will stay the same through 2023. The integrated espresso machine and enough storage space provided by a bespoke coffee station make it a popular pick. A distinct bar area is often well-received during social gatherings. You can show off your wine collection, organize your barware, and keep everything in its place with the help of a wine cooler, beverage center, or open shelving.
More Persona
The year 2023 marks the end of all-white and all-gray kitchens. Two-tone cabinets, perhaps with a muted blue on the lowers and white on the uppers, are a fantastic fashionable choice. Alternatively, you might use quartz for the island's wall cupboards and butcher blocks. The volume of upper cabinet boxes can be reduced by using open shelving made of natural wood to display collections or store smaller potted plants.
Butler's Pantries
Keep your main kitchen spotless by using a butler's pantry for all your food prepping and staging needs. They excel in serving guests, storing items, and providing additional surface area for activities requiring multiple steps. Think about installing a "Costco door" leading directly from your garage into your pantry to unload groceries easily.
Tile with Style
In the year 2023, it will be trendy to use tiles with unique designs or color variations. Use the design only on the backsplash behind the stove if you're worried about it being too much. Tiles such as encaustic and zellige are becoming increasingly popular for use as kitchen backsplashes. When choosing a tile pattern for your bathroom or kitchen, it's a good idea to include the cabinet and wall colors.
Bottom Line
No matter what home improvement trends are predicted for 2023, experts agree that prioritizing projects that make sense for your home and family is the most important thing to remember. Trends come and go, but ultimately, your home should function well for you, so if a trend doesn't fit your lifestyle, don't feel compelled to follow it merely to join in.
Ready to start your home improvement project? Don't forget to contact us today at HomeRemodelingsContractors to get quotes and make your renovation dreams a reality.